In the present modern era, basic knowledge of computers in not enough, but it is important the one should also have knowledge of World Wide Web. Everyday number of websites and blogs are launched?If you are a person who wants to launch their business on the Internet and want to use the website for marketing purposes, then you will be able to avail the maximum benefits of web designing training course.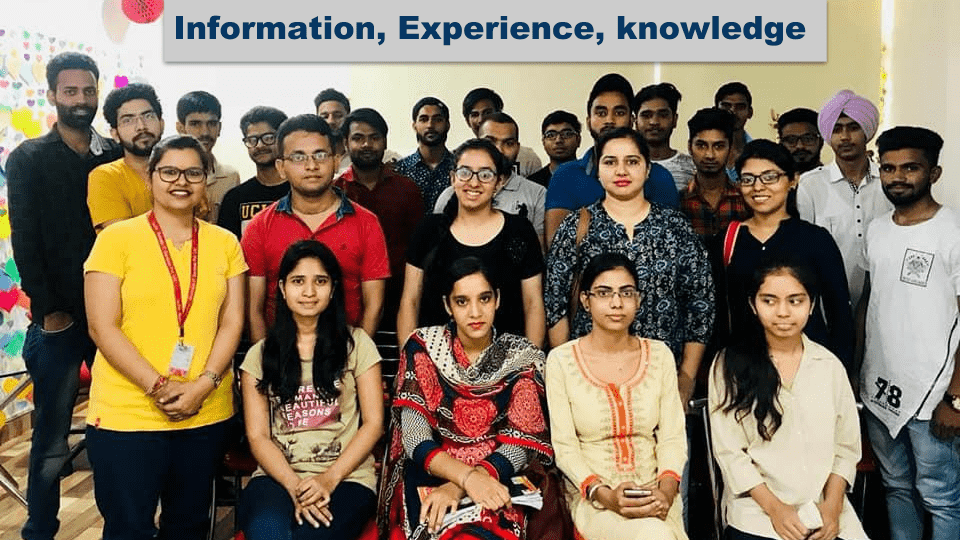 If you are blogger or want to create your blog? Then it is important you should be aware with that, The writing is not the only element to bring customers and readers to the blog. If layout and visual creatures are attractive, there are widespread possibilities for a blog to succeed.
For new bloggers it is Important learn simple web developing and designing tricks. In this way, you do not have to hire professional or experienced developers to create your blog on time. If you are aware of web designing techniques, you can express your creativity in different ways to your website visitors and readers. There is no limit to test your creativity. If one or the other is clicked in between the public, then there will be a great chance to be successful in your website market.
Small business owners can maintain and use their website to sell and promote their services and products. To keep your customers on track and visit them on your website, you need to make so much changes to the web layout. If you have the knowledge, you can do it yourself or else you need to rent a web designer to do your work.
Where Does a Website Designer Work?
At the end students can avail the benefits web designing training course with wide scope of work for web designers, web designers can work full time with any organization or they have high percentage of getting self-employed. Anyone who works as self-employed web designer, works for his clients and decides which projects they want to take. They may have a dedicated home office or rented office away from home.At a minimum, they need to invest in high speed Internet access, many computer software programs and hardware of computer, providing enough work space to spread the papers for drawing and sketching design.Website designers who work in a company, non-profit, advertising agency, publishing sector, or depend on any other industry, usually working in an open-plan office environment. This means that their desks are located close to other members of their creative team.It allows continuous and easy collaboration as well as sharing ideas and techniques. Whether it is working for customers or working directly through the employer, who pursue this career, they should expect to work overtime according to business needs.
Advanced Web designing Techniques :
Unique Style And Typography

Design in shades of gray, then add color

Use Keynote (Mac) to create rapid page prototypes

Add web fonts to your corporate style guide

Bury those social media icons

Ditch the slideshow/carousel

Simplify navigation

Remove sidebars

Get color inspiration from nature

Use Pinterest to create mood boards

Increase your font size

Use white space

Use the squint test

Web animation

In this digital ERA mobile first" strategy plays an important role,
To reach more viewers
You must follow the procedure below:
To create mobile web design
First design for smaller screens,
Then develop mobile wireframe and apply it as a large screen pattern,
Apply continuous improvement and
Now try it on a real mobile device.
Benefits of Web designing training Course in Chandigarh
Advanced Certification Course in Website Designing is a Practical Course which includes Advanced UI Design and UX Development, which allows students to work on live projects, improve the content management, web design complexity, excellent user experience, and efficient site architecture for search engines. Anyone who wants to pursue a career in the digital field can avail the Benefits of Web designing training Course.We are pvt ltd company having years if experience in the same,Student are going to work on live projects so that they can understand the work process of various organisations,Students can join us for online training or classroom training for 1 to 1 class.
Scope of
web designing training course
Builds your self-assurance and self-worth

Huge return on investment

Web designers will constantly be in demand

Different career opportunities

May inspire you to build your individual website

Rewarding career option
How much a Web Designer can earn?
The salary of web designer in India is 25,000 to 30000 per month and it is approximately 200,000 to 250000 per year. It represents average annual salaries for designers from entry level with many years of experience. It also varies 50 percent of the workers earn more than this and earn 50 percent less. Of course, years of experience, education, location and industry all play a part in how web designers can earn.
After completing
Web designing training course
students would be able to perform
Create Responsive Websites

Use web navigation on web 3.0 standards

create table-less websites

Integrate variable scripts in a web page

Upload and Launch Websites
By:Web designing training course in Chandigarh