PHP is Open Source and Cross Platform, executing on UNIX, Linux, MS Windows, Apple Mac, and more, and is generally used with an OS-CP database and web server such as MySql and Apache. Thus PHP will work on the operating system and hardware that directly suits your applications and organization. Why One Should Join PHP training in Chandigarh?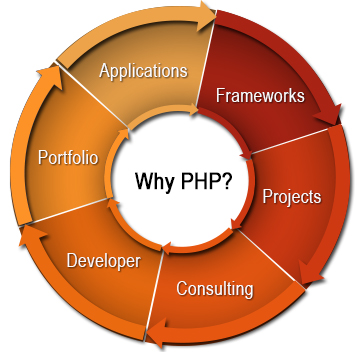 PHP is very simple, known with multi platform.PHP is too familiar to web based application like facebook.com and Web CMS platforms developed based on PHP such as WordPress, Joomla, Drupal etc. PHP is popular because of its largest community. Here are some of the reasons why you should join a PHP Course:
PHP Course is Industry Oriented. PHP is latest in technology not like many languages which are taught at college level. PHP Course is industry oriented and thus one should learn under good teachers.
You can get the desired web development job through PHP course. Most of the young graduates are nowadays looking to learn it, as it offers best salary package in India and has great future ahead.
PHP VS Other Languages:
| | |
| --- | --- |
| PHP | OTHER LANGUAGES |
| PHP is faster and more productive for complex programming tasks. | Other languages are slower and more cumbersome than PHP, with less overall stability. |
| PHP runs on nearly every modern platform in existence. | Other languages like Cold Fusion, ASP are only available on Windows, Solaris, Linux, MacOS, and AIX. |
| There are no costs associated with using PHP, including updates. PHP is free for anyone to use. | Other scripting languages require paid hosting. |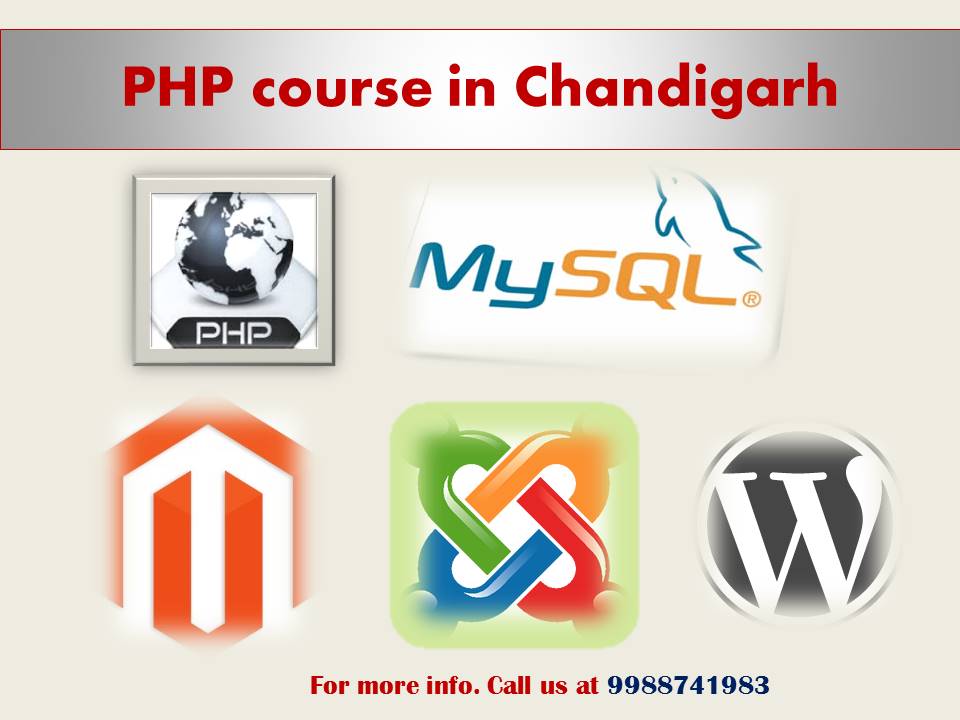 We provide real-time and placement focused PHP training in Chandigarh. Our PHP course includes basic to advanced level and our Php course is designed to get the placement in good IT companies as quickly as once you complete the Php course. We have construct our Php course and syllabus based on students requirement to achieve everyone's career goal. In our Php Course in Chandigarh, you will learn PHP coding, MySQL, jQuery, AJAX, Content Management System (CMS) tools like Joomla, WordPress, Drupal, PHP real time project.

Career Scope for PHP fresher's: Good opportunities in IT companies in the area of web services, internet development as PHP developer, many of IT companies are using PHP for web programming. For a better chance in IT, one need to have good knowledge of scripting, programming and good database knowledge of any one (Oracle, MY SQL).Learning PHP with database will push you to the top of industry. Huge scope for PHP fresher's to start your career as web developer, PHP programmer because PHP is doing good better than other tools.

Benefits of PHP training in Chandigarh at CBitss PHP training in Chandigarh will help you learning and commanding the PHP concepts. After completing the PHP Course in Chandigarh, you will be able to work on PHP based projects.