Good News: Becoming a Red Hat Certified Engineer from the comfort of your home is now possible due to Redhat Launches Computer-Based Exam and Remote Proctoring.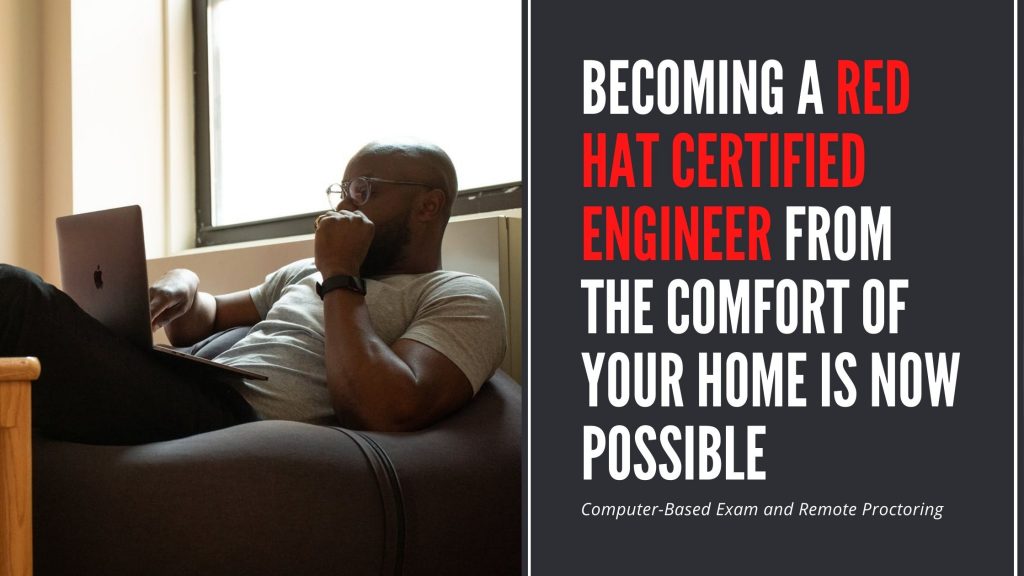 COVID-19 has caused massive disruption in the education sector. For institutions and universities, conducting safe and secure online examinations has become a challenge.
Thanks to emerging technologies, education is undergoing a massive transformation. Recently, Redhat has announced that aspirants will now be able to take the Redhat Launches Computer-Based Exam proctoring. 
Linux professionals will be able to validate their skills in this new exam format launched by Redhat. The certification exam is administered in a fully remote, proctored environment. These computer-based exam requirements include a laptop having a built-in-camera, an additional camera, and an 8GB Pen-drive. Students should check their internet connectivity before giving this exam because having stable Internet connectivity and uninterrupted power backup till the exam is mandatory. 
CBitss, an authorized Redhat partner, has been helping aspirants clear this prominent exam without any hassle. CBitss employs a group of professionals who are highly skilled and experienced in their respective fields. Here, trainers have to undergo a dedicated T3 Training program to become CBitss Certified Trainers.