In this guide, we are going to discuss some important ways that you can build traffic to your blog after establishing your social media communities. This is part of the complete guide to building your blog audience.
Most people believe that social media sharing is easy. Yet many blog owners feel that to share every blog post on social media requires considerable effort to do it.
We will show you a strategy that will help you to achieve your efforts to market your blog posts on social media. These are strategies that have helped create some of the biggest blogs on the Internet.
Step 1: Pick Your Top Tools
The first thing I recommend is working on one tool at a time, getting it in a place that you are comfortable with, move on to the next tool you want to use, and then better the first one Rotate back to make – and so on. You don't want to use every single tool available, but choose about 5 to use regularly and at least one or two to master. Work on mastering the tools that you are already gaining traction in terms of followers or Google Analytics or if you are not getting any traction, choose the one you are on the most.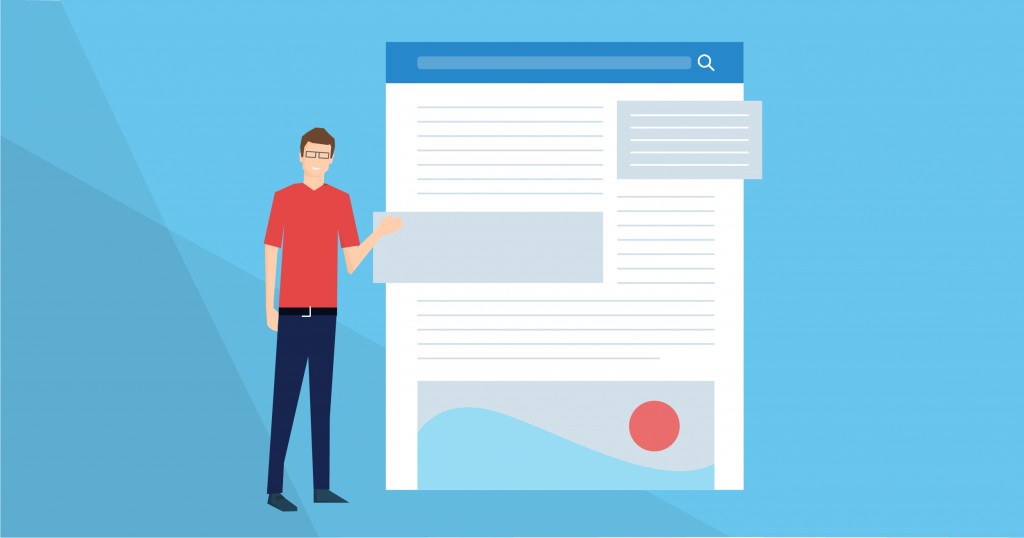 Step 2: Determine the traffic capacity of the target social network
From our experience, the social media sites that drive the most traffic to blogs in general are:
Facebook
Twitter
Pinterest
LinkedIn
Results vary depending on your target reader.
If your blog post is more geared around professional readers and business, you may have more potential traffic from LinkedIn. If your target reader is more visual then it may make more sense to focus exclusively on Facebook, PinTest and Instagram.
Once you start receiving traffic from social networks, you will be able to analyze the traffic to determine whether your target reader is visiting your blog.
In your analytics, check the bounce rate on your post. Excluding traffic from social media networks. You will be able to determine whether traffic from some networks provides better traffic than others.
Step 3: Understand Your Followers
Next, you should understand how your audience uses each channel. Before you decide how to divide them, see which ones you are following and using in your niche. You really need to keep an eye on what they are reacting to and dominating them. Follow their hashtag and stop any party or event they are attending. Go back to their sites to get an overview of your blog. Share and gauge reactions to controversial figures within your circle.
Step 4: Ramping Up Your Social Media
Getting Traction on Facebook Fan Pages
I'm happy to say that Facebook's engagement has increased for me and I've come to terms with how many times my posts have been viewed – the more important part. A handful of my weekly post reach lasted from a week to around 1000 per week, which is about 20% engagement, a 1% or even lower number for brands at this point. Here's what I did, in combination with giveaways, to get more Facebook traction:
Very Frequent Posting:
This is my top tip and it has worked wonders with viewing my post. I post as humanly as possible. The more I post, the more my stream gets watched – and the days I don't post much, the less I get.
Posting Earlier in the Day:
The first post I did was a better post – before I reached my desk, which is interesting since being on the East Coast in the US, so that is very quick! Look at your insights as to what time works best for you – it will also reveal what kind of updates do best. You can automate your initial post the night before, then engage live in the comments the next day.
Posting from Experts:
Again, it's not just what I've posted, it's whose data I've shared. When I share an item with a hashtag and my own comments from someone important, Robin O'Brien of "The Unhealthy Truth" says, I get better engagement. I am posting about 70% relevant data from experts in my field, and 25% of my own posts from only a few friends.
Comment on Posts and Shares:
I try to post something controversial here and ask readers what they think or how they react, or how it has affected me.
Use Visuals Properly:
There was a video related to the post which has the most organic engagement for me, so I recommend sharing the video in your topic. Also, create properly sized images. In fact, you can upload an image with a different size.
Boost a Post:
There is a lot of controversy on this, but if you want to invest $ 5 to promote the post and see what happens, I say go for it at least once. Make sure this is a very valuable post! The last one I had extended was a cheaper one and I got 1,000 visits from that one-day investment. Unless you have a big budget, this is not something you can do regularly, but if your curiosity is best for you, promote content that you really want to get out of there. Are, such as expert suggestions or a free ebook you have written. It is definitely worth a shot. Make sure to follow their guidelines for images and make sure your boost is worth it. $ 5 for 1000 views is a great deal, but for 130 views – not so great.
Tagging Others:
I honestly haven't been able to do it as much as I should, but it did a good job when I knew the person and was an expert or had a big job. If you do not know that person, you can afford to be blocked from that user.
Use Facebook Targeting:
Now Facebook also gives you the option to target your audience instead of sending your post to everyone. You can select targets based on gender, relationship or educational status, male (female or female), age, location and language. For example, if I have a post about an alternative health event or cheaper route, you can target your location to a certain country, region, or state or city. This is extremely useful for promoting events and giveaways with a local focus.
Step 5: Create mind blowing images
It is perhaps no surprise that crafting mind-blowing images for social media should be a top priority.
You don't have to be a graphic designer to design stunning graphics for your brand. You can use tools like Canva or Picamani to craft attractive pictures to wow your audience.
Your other option is to outsource. Many business owners and bloggers do this – and it is well spent money.
Step 6: Connect with your audience
If you are not building relationships with your audience and / or customers – it will have a devastating effect on your business.
Expanding your reach is undoubtedly at the forefront of your mind. And the best way to do this is to connect with your audience in a real way.
This will inspire targeted people to take a smack down on your website and buy your services or products. Social media is one of the best means to bring in new customers or customers.
In fact, 73.3% of people purchase goods or services due to social media.
Social media is one of the best and powerful tool for any marketing strategy. And it mainly comes down to the fact that businesses can interact with their customers and engage them in a way that is otherwise impossible.
Smart ways to connect with your audience:
Chat in twitter chat
Reply on twitter
Survey your audience
Maintain relationship with same audience in your facebook group
The conclusion
Sharing an effective content on social media is a great quality. There is no right way to do it. People have found success in sharing blog content in their own unique ways. Some will share their blog links on social media and some persons will share unique content on social media.

As with most things in life, sometimes the best approach is somewhere in between. If you follow the strategies in this post, you should be able to create lasting traffic from social media on your blog and over time you will learn how to adapt the strategy to fit your unique blog and business Go
Want more useful suggestions? Read the rest of the complete guide to building your blog audience and getting traffic to your blog!
CBitss Technologies provide best SEO Training in Chandigarh with 100% placement support. CBitss has well defined course modules and training sessions for students. More Details Contact Us – +91 9988741983