These days Each one Business is based on internet and it has changed way of working and given a advanced dimension to every business. Moreover, life has turn more easier than before because we have started doing online bookings, bills payments, online shopping and different other types of online trading. In the view of this online presence, this is a field that has appropriate surprising growth and given an amazing business hike in the field of information technology.

We are Chandigarh placed IT company deals in website designing and development for indian clients and also for overseas clients. Along with this we educate the candidates which are attentive in achieving web designing Course in chandigarh so that we could hire them in our own management or place them with other associated companies.

We have professional staff which have years of experience in website designing and website development, trains the candidates from beginner level to forward level of website designing.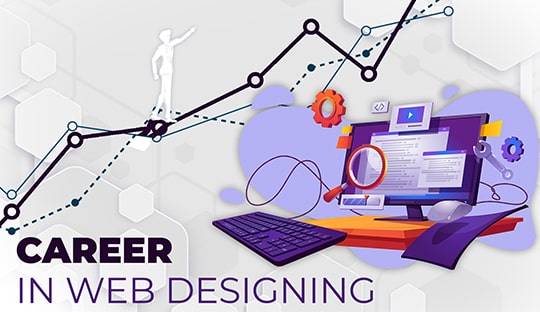 Undoubtedly, we provide 100% practical training and students work on Live projects but we do not only qualify the candidates in technical aspect, we work on their personality development as well onword with interview preparation so that students could smoothly crack very first interview and start working with their own choice JOB.

There are numerous students that we are qualified very well and today they all are working on a good posts in goods companies. So all these students prescribe our institute as a best web designing institute in Chandigarh.

CBitss prepare students to be a section of this growing industry. We provide individual classes to all students. The course help to cultivate different skills by convey in depth knowledge of websites design by working on different web designing tools and languages.

Our course benefits are we give students in-depth training in HTML5, CSS 3, Photoshop, Coral Draw, Bootstrap, Dreamweaver, and most essential Cpanel and FTP Down/uploading.


As long as placement of the candidates is concerned we have tie ups with different companies who prefer to hire man power from our organization as they accept that we develop all the required skills or professions in fresher students that a designer or developer must have.
We give free domain & hosting to every individual so that candidates could upload their all assignments & projects on this domain.
There are numerous
web designing institute in Chandigarh
but the candidates that leant from us prescribe others that CBitss give a best training of
web designing in Chandigarh
.
Syllabus for Web Designing Training Course
Chapter 1: HTML5 - Table of contents
1. Introduction to Web Technology
2. Introduction to HTML
3. Elements and Tags
4. Attributes
5. Elements(Advanced)
6. Images
7. Tables (Detailed)
8. Links (All types)
9. Video and Audio
10. Forms
11. Uploading pages
12. Web Standards and validation
13. Tips & Tricks
Chapter 2: CSS & CSS3
1. Introduction of CSS & CSS3
2. Way of using CSS (Inline, Internal & External)
3. Working of CSS
4. Identification and Grouping of Selectors (class and id)
5. The Box Model
6. The Box Model - Margin & Padding
7. The Box Model - borders
8. Floating Elements
9. Positioning of Elements
10. Layer on Layer with Z-index
11. CSS3 Selectors
12. Border Radius with CSS3
13. Box Shadow with CSS3
14. Text Shadow with CSS3
15. Transition with CSS3
16. Transform with CSS3
17. Gradient with CSS3
18. Animation with CSS3
Chapter 3: JavaScript
1. Introduction to JavaScript
2. Conditional Constructs in JavaScript
3. Looping statement in JavaScript
4. Working with Predefined functions
5. Maintaining Validations in JavaScript
6. Working with Different types of Mouse Events
7. Miscellaneous
Chapter 4: Photoshop
1. Tools
2. Layers
3. Edit Images
4. Color balancing
5. Create templates.
Chapter 5: CorelDraw
1. Selecting and Manipulating Objects
2. Drawing and Shaping Objects
3. Arranging Objects
4. Working With Text
5. Outlining and Filling Objects
6. Exporting Drawings
Chapter 6: AJAX
1. AJAX motivation
2. The basic Ajax process
3. Using dynamic Content and JSP and Servlets
4. Sending GET and POST data
5. Displaying HTML Results
6. Parsing and displaying XML results
7. Toolkit
Chapter 7: J-Query
1. Need and purpose of jQuery
2. Downloading and using jQuery
3. Manipulating HTML CSS, Attribute, Type and ID selector using jQuery Accessing and manipulating
4. Accessing and manipulating
5. Using jQuery plugins in HTML pages
6. Using jQuery sliders and photo gallaries
7. What is a JASON?
8. How is a JASOn created using PHP?
Chapter 8: Flash
1. Shapes, Colors and Fill
2. Flash Timelines
3. Working with Layers
4. Flash Symbols and Buttons
5. Adding Sound to Flash
6. Adding Flash Movie to HTML
Chapter 9: Adobe Illustrator
1. Illustrator getting started
2. Illustrator Drawing, Editing and Symbol Tools
3. Type Formatting, Filters and Effects
4. Illustrator Web Application and Images Integration
5. Illustrator Advanced and Printing Options
Chapter 10: Live Project URL Based
1. FTP Site Up / Downloading
2. WHM (Web Hosting Manager)
Why one should choose CBitss for Web Designing training course in Chandigarh.
Our Trainers: A pool of Professional designers are our trainers who teach the course in such a way that everyone understand the concepts of web designing with appropriate use of color combination so that best user-experience can be served.
Assignments and Questionnaires: The assignments and questionnaires provided are prepared by us, these are no where on the internet.We train students with case studies of various industries such as Tourism, Education, Entertainment industry, Banking and financial services and more.
Flexible Timing:Flexible timings are available for working professionals late evening early morning batches. Full day practical one to one sessions are also available. The time slots can be arranged according to the students requirements.
Web Design Inspirations(All about designing):We help the students to learn how to make a responsive websites & parallax designs. Our course content have standard, with all possibilities explored,We train students to design, based on real user research and insights.
Regular workshops:Regular workshops are conducted on latest trend design techniques where we teach students with several different aspects, including logo design, web page layout, content production, and graphic design so that best UI/UX can be delivered.
Have Questions...? Talk with our Web Designing Expert @
99888741983
Website Designing Course in Chandigarh: Converting Ideas into a Reality
Web designing is an art – that's what our team of creative trainers knows! The key to the success of any website is differentiating from the competition by offering unique value to customers. So, if your site looks the same as other sites, you cannot make your site stand out from the hordes of competitors.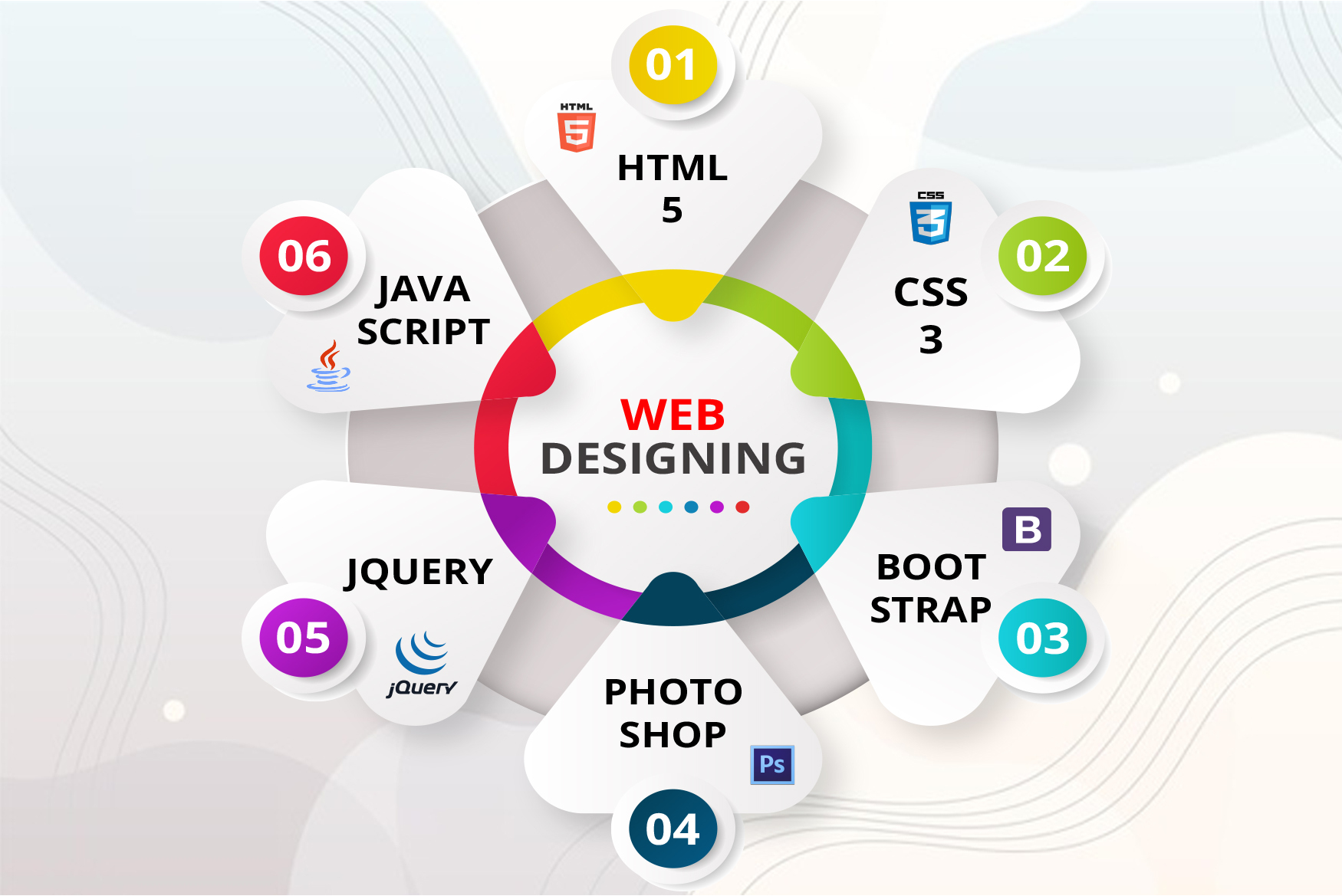 Our team of creative designers carries more than two decades of combined experience in crafting sites that speak for themselves. We, at CBitss, strive hard to provide excellence in web designing Course in Chandigarh. Our dedicated team of experts will train you to deliver innovative, appealing, and feature-rich web designing solutions for businesses of all sizes.

A strong web presence can give organizations the right exposure to skyrocket your leads and sales. So, they hire creative professionals who can help them design user-friendly and robust websites. We, as a creative team, feel that a site is the backbone of any business. So, we help you create outstanding designs that capture and hold the attention of visitors.

Small or large, every business needs web designing to attract and retain online visitors. After all, a good web design catches the attention of users and helps in converting them into customers. Located in the heart of Tricity, sector 34, Cbitss provides training on how to make your website irresistible to your users and leave a good lasting impression.

Share Your Idea, and We'll Make It Come True!

Our trainers' dedication shines through the outstanding sites that we design. Our experienced team brings modern and interactive experience by blending creativity with prominent web designing practices. We help aspirants craft sites that leave a lasting impression and provide the ultimate user experience.

Best web designing practices are known for having a proven track record of decreasing the bounce rate and increasing the conversion on different sites. Before starting any project, our trainers consider the requirements and customize websites accordingly. With a decade of combined experience, our team helps you be a frontrunner in this digital era.
Note:
We are not JOB provider so no fake commitments, we will make you professional web developer with latest trends & technologies by which JOBs will be behind you.
We do not provide demo classes, as we believe this is the fakest process in luring the students and convincing them to join the training. We are simply professional Web Designer who believe in LIVE training with real facts & figures.
However we have developed special techniques to train the beginners, it's all up to candidate how he/she works hard to learn the technology.
Refund Policy:
If you find that the trainer is not aware about the core concepts of the technology or you are not happy with the training method, We will refund your fees paid with no questions asked. This facility is available for first two lectures.
Web Designing Course Training
Rated:
5
/ 5 based on
9693
customer reviews
Product description:
Get Web Designing Course Training in Chandigarh in 6 Months provided by CBitss Technologies, The Best Web Designing Course Training Institute in Chandigarh Sector 34.